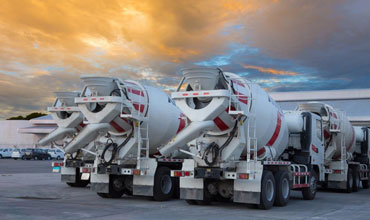 West London Concrete offers best-in-class concrete supplies and other related materials to make your construction project successful.
West London Concrete is a leading service provider of Ready Mix Concrete in the London area. We offer superior quality concrete while maintaining the desired mixing ratio of all the ingredients.
We have the best-in-class batching plants that can accommodate large volumes of Ready Mix Concrete and deliver them on schedule.
If you are looking for Ready Mix Concrete (RMC) in bulk for a project or a future construction project and want the mixing ratio to be the same in all the materials, then you must collaborate with West London Concrete.
Use High-Quality Ready Mix Concrete to Build Sturdy Structures
We keep quality at the helm of all our products and services. We understand that fine quality raw material will lead to high-degree of output, and in your case, robust structures.
We at West London Concrete have dedicated professionals who monitor the batching plants. And, they ensure to maintain the required mixing ratio along with operational continuity and meet your specific requirements.
So, if you buy Ready Mix Concrete from us, you will never have to worry about the mixing ratio of the ingredients or the standard of the materials.
Whether you have a large construction project in hand with a huge requirement of raw material, or you have a small project with fewer requirements, we serve you with the same vigour.
Who Can Buy Ready Mix Concrete?
Ready Mix Concrete can be used in a variety of projects. We at West London concrete offer you the highest standard of materials specifications to ensure the desired output from your work. Here is a list of the works you can use it for.
Construction of buildings
Road developments
Construction of bridges
Building walls
Building structural foundation
Driveway construction
Footpath development
Making floor surfaces
So, no matter what kind of project you are getting into, you can order Ready Mix Concrete from us and get the best bargains from us.
Why Choose West London Concrete for Ready Mix Concrete
West London Concrete has been the industry leader since the time of its inception. The reason for our popularity is that we have been offering sustainable solutions for all construction-related projects. We have the expertise to handle large scale projects with ease.
Here are the top benefits of partnering with West London Concrete for all your concrete requirements.
You get top-quality Ready Mix Concrete
You get RMC in volume with the same mixing ratio
Timely delivery at your project site
You get to consult our trained staff for your needs
Great pricing for all raw materials and services
Get in touch with us today and let us know your requirements for Ready Mix Concrete and get a quote for the same.
Call us today to know more!