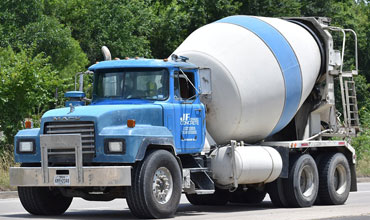 Some Qualities That Make Us the Best Concrete Supplier Harrow
Harrow Suppliers provides you with the best-in-class concrete and other construction materials. Harrow is a preferred concrete supplier in London to offer their customers good-quality concrete and other related materials at a reasonable cost. Ready Mix Concrete, Onsite Mixed Concrete, Onsite Mixed Screed, Barrowing Service, Line Pump, or Boom Pump, We are the best choice to meet your requirements. Whether you are building roads or bridges or renovating an old place, you need the services of an excellent concrete supplier in London. We are customer-oriented. Our goal is to offer you the best of all products at a reasonable price, ensuring you build a healthy customer relationship.
We at Harrow use state-of-the-art technology and high-end batching plants for the perfect mixing ratio of your Ready Mix Concrete. At Harrow, our professional staff is working round the clock to provide you with all the materials needed to finish your construction project efficiently and timely. As per your requirement, We deliver the best quality Ready Mix Concrete in London and other adjacent areas within the promised timeline in the best possible way and ensure the best pricing in the industry.
Before jumping to the conclusion, here are the reasons why should you choose us :
Quality of Material: We ensure that the products we offer are of excellent quality.No hindrances should be there when it comes to completing the job. Your reliability is our credibility. We pay attention to every possible detail of your required ready mix.
Communication: Here at Harrow, our trained team is efficient enough to communicate with you quickly and comprehend your construction requirements. This will assist you in completing your work without any difficulty. Sound communication is the key to any business, and we are an established concrete supplier who will make sure that your construction job is completed timely and efficiently.
Quick Deliverance: We assure you that we deliver your orders at your doorstep or on-site location as per your preferences. The materials are good quality and can be used immediately in our construction projects.
Cost-Effectiveness: Our Ready-mix Concrete is of top quality. We get the RMC in volume with the same mixing ratio every time you ask for it. Thus it reduces your cost and saves time. All the mixes are done in computer-operated machines. So there is no chance of wastage.
Great pricing for all raw materials and services: We guarantee you that the raw materials and servicing we provide are suitable and at par. We assure you that our pricing policy is the best, keeping in mind the government's current policies. Our equipment and machinery used during the preparation of your concrete are of high quality that can produce the most refined concrete that meets the industry standard.
At Harrow Concrete, the quality of materials or services is maintained for its best performance. We have been serving the construction business for many years, and we are a reputed household name for providing you with top-quality materials and services. We always work to deliver to your expectations with our skilled manforce at a reasonable cost.