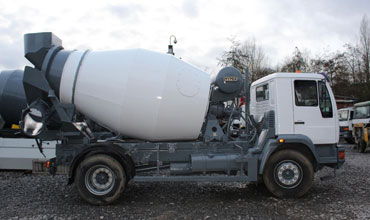 West London Concrete is a trusted and reliable concrete supplier in Stanmore, serving the construction and building industries with high-quality concrete solutions. Our team of experts understands the importance of providing our clients with the right mix of concrete to suit their specific needs, and we are committed to delivering superior customer service and top-notch products.
At West London Concrete, we believe that our customers should receive only the best when it comes to concrete supplies. That's why we source our raw materials from only the most trusted and reputable suppliers in the industry. Our state-of-the-art mixing plant allows us to produce concrete of the highest quality, with a fast turnaround time and competitive pricing.
As a leading concrete supplier in Stanmore, we have a wide range of concrete mixes available to meet the needs of any construction project, big or small. Whether you need standard concrete, reinforced concrete, or specialist mixes like self-compacting concrete or high-strength concrete, we have the expertise and the resources to deliver.
Our Timely Delivery Is A Delight
At West London Concrete, we understand that time is of the essence in the construction industry, and we strive to ensure that our clients receive their concrete deliveries on time and on budget. Our fleet of modern, well-maintained vehicles and experienced drivers are equipped to handle any delivery, no matter how challenging the site access.
In addition to providing high-quality concrete products, we also offer a range of value-added services to our customers. Our team of experts is always on hand to provide technical support and advice, whether you need help selecting the right mix for your project or you need assistance with placing your order. We are committed to working closely with our customers to ensure their complete satisfaction with our services.
We Care for The Environment
At West London Concrete, we are proud of our commitment to sustainability and the environment. We strive to minimize our impact on the environment by using energy-efficient equipment, reducing waste, and recycling materials whenever possible. Our commitment to sustainability sets us apart from our competitors and demonstrates our commitment to the future of the planet.
If you are looking for a reliable and trustworthy concrete supplier in Stanmore, look no further than West London Concrete. Our team of experts, state-of-the-art mixing plant, and commitment to quality and customer service make us the obvious choice for all your concrete needs. Contact us today to learn more about our products and services and how we can help you bring your construction project to life.